meet artist paul sztajer – who is in the sweet seat
22 May 2019
interactive artist spends time with pvi collective
---
Interactive artist paul sztajer is undertaking a residency at pvi collective for three months. our sweet seat residency supports artists who are undertaking similar work to our team.
paul shared with us a little bit about himself and his current work, and showed our team his Virtual Reality based work.
what kind of work do you create?
I make interactive works that embrace the complexity of the world and find ways to express that complexity in relatable ways. Mostly I do this in the realms of science, combining aspects of games, education and art to do so. I also like exploring different forms of interactivity and finding the emotional stakes in actions and systems.
What types of projects have you been working on recently?
Over the last year or so I've needed focus on paid work over my own projects, which has included working on a crowd-funding platform for climate change, a space-faring game in the style of Pokemon Go, and diversity and inclusion training in virtual reality. I've also recently been working on a budgeting app that's driven by kindness.
What are you working on during you time in the Sweet Seat?
Right now I'm working on a navigation app that helps people explore more and get to know the stars, and a card game about fate. I've also got projects about climate change and quantum computing that I'd like to get to if there's time.
What are you reading / listening to / engaging with / at the moment?
I just finished Trevor Noah's Born a Crime, and just started a re-read of The Expanse series. I've been wrestling with Baba Is You on the Nintendo Switch, and watching Our Planet. Oh, and Game of Thrones…
Where has your journey on this planet taken you to so far?
For the last 2 years I've been nomadic, so I've had the fortune of travelling and living around the world, mostly in Asia, Europe and South America. The highlights have been sailing on a tall ship in Svalbard, exploring the Galapagos and rock-climbing around Thailand.
What are you obsessed with?
I think these days I've been thinking a lot about behaviour change, and how we can best reclaim our technology to control how it changes us. Part of this is a growing obsession with climate change, and how one of the keys to solving problems like that is giving people the tools to easily make a positive impact.
I'm also a little obsessed with board games as a medium, and their ability to throw systems and human interaction in a blender.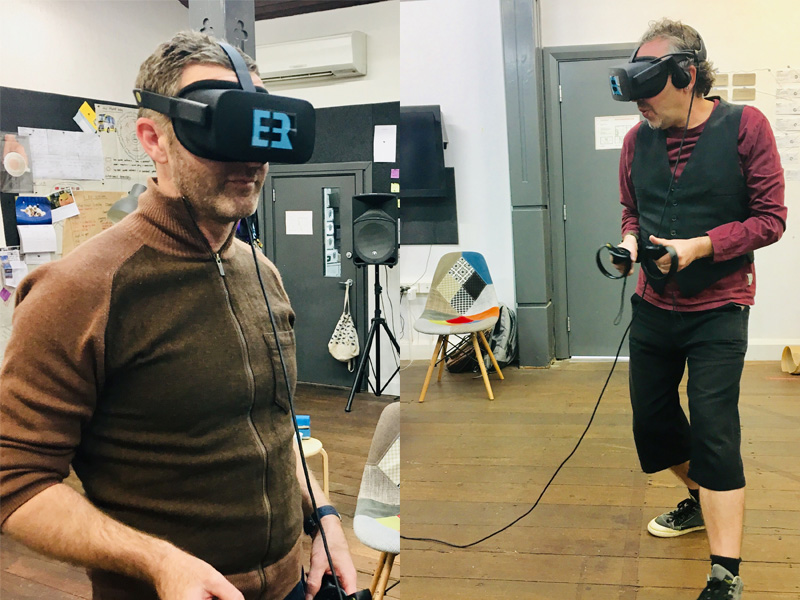 pvi collective considers applications for the sweet seat residency throughout they year. want to come and play with us?
find out more about paul sztajer via his website.