190buckets is a tiny revolution in protest of refugee children currently in detention in australia.
australia is currently holding approximately 812 children on mainland and offshore detention centres. we don't know their names, all we have is the numbers.
in protest against the australian Governments Immigration Policy, pvi collective and creative comrades set ourselves the challenge to withstand 190 buckets of icy cold river water: one for every child held in detention on Nauru [as of april 2014]. This is our call to action to give voice to the remaining 622.
Like and share our page on facebook: 190buckets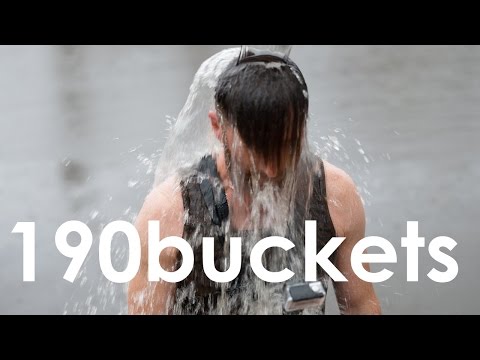 Call to action
We offer out this challenge to any individuals / groups / collectives / political parties or parents anywhere in the world who are distressed by the Australian Governments' Immigration Policies and want to do something positive about it.
We ask you to:
Galvanise a group of people
Select a detention centre to represent [see below]
Complete your collective bucket challenge
Post up your results to your social media tagging #190buckets
We hope that by collectively meeting the target of 812 buckets, we can apply significant public pressure on the Australian Government to end their policy of children in detention.
Background
According to the 2014 National Human Rights Commission Inquiry investigating the rights of children in immigration detention in Australia, the Australian Government have been accused of violating articles 3, 37, 6, 39 and article 22 of the United Nations International Covenant of Civil and Political rights in relation to the rights of the child.
Whether on our shores or held behind razor wire in a prison on a nearby island, the Australian Government are detaining children. We declare that they are our children too.
The facts
Australian Government Dept of Immigration Border Protection Statistics – dated 31 july 2014
Christmas Island and Cocos Keeling Island: 148 children
Perth Immigration Residential Housing: 22 children
Sydney Immigration Residential Housing: 23 children
Brisbane Immigration Transit Accommodation: 10 children
Melbourne Immigration Transit Accommodation: 68 children
adelaide Immigration Transit Accommodation: 1 child
Republic of Nauru: 190 children
inverbrackie detention facility: 60 children
wickham point immigration detention centre: 290 children
for up to date statistics visit: department of immigration
for more information on children in detention visit: chilout.org
Credits:
This project is part of pvi collectives 'tiny revolutions' body of work. pvi collective are supported by the western australian government through the department of culture and the arts and the australian government through the australia council, its arts funding and advisory body.
With special thanks to transmediaforchange.org
This action was inspired by the ALS bucket challenge – much respect