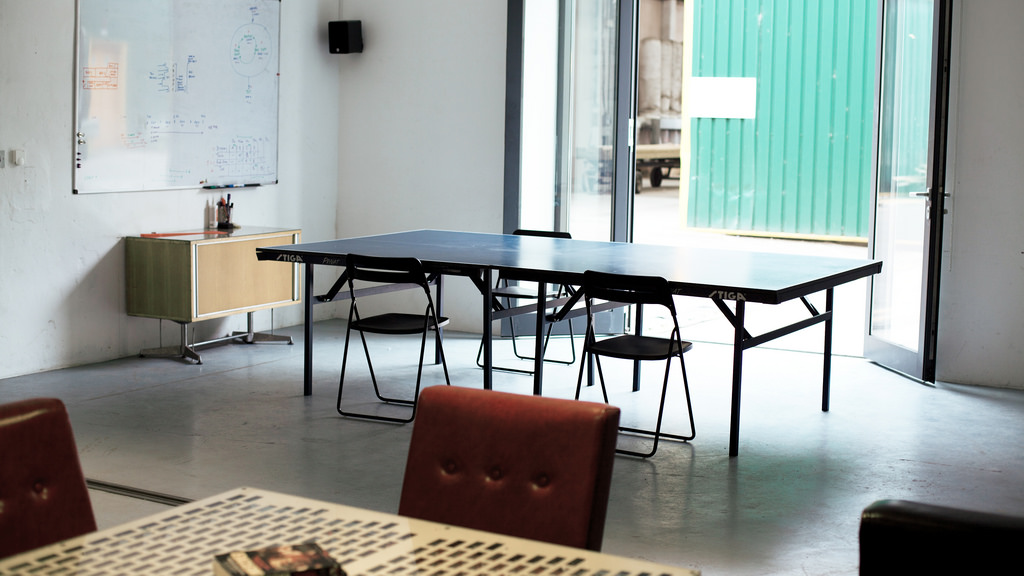 a unique research and development residency opportunity for one australian artist to spend six weeks in residence with blast theory.
This residency was a life-changing experience for me, enabling an extended period to dedicate myself to my work as an artist. In that time, I made a lot of progress, built connections to the leading artists in my field, and returned to Australia with a solid concept for a public artwork of scale. In so doing, I feel like after 17 years of working as an 'emerging' artist, I have transitioned into my 'mid-career'.
Dates
Closing date for applications: Monday 5th November 2018
Notification date: by Friday 16th November 2018
Residency dates: Monday 15th April to Friday 25th May 2019
About the residency
With the support of the Australia Council for the Arts, Blast Theory and pvi collective are joining forces once again to facilitate a unique research and development residency opportunity for one Australian artist to spend six weeks in residence with Blast Theory.
The residency acknowledges the natural synergies between the two companies and supports pvi collective's remit to develop opportunities for artists within the experimental sector to develop both their practice and their professional experience.
This residency will provide
Studio space and uninterrupted time for residents to research and develop new work in a supportive environment
Scheduled mentoring sessions with Blast Theory artists (if required)
Professional advice and networking
Access to Blast Theory's equipment and resources
Insights into the company's history, practice, research & development activities and working methodologies
a collegial platform to crash test ideas with like-minded thinkers and makers
Both companies strive to provide a warm, welcoming and creative environment and will look to tailor support in relation to the successful applicant's needs.
Residency support
The successful applicant will receive $7,200 towards the cost of their return international flight, travel within the UK, travel insurance and living expenses for six weeks. Accommodation is provided in Blast Theory's studio.
Residency location
20 Wellington Road, Brighton is a renovated Victorian icehouse in Portslade, overlooking Shoreham harbour in Brighton, United Kingdom. The building provides studios and offices for the company as well studio spaces for artists and other creative industries. The studio space is 3.1m x 4.6m with a large south facing window opening onto the wharf. A small bedsit is also provided which is suitable for one person or a couple, with a window opening onto an internal corridor. Residents have use of the communal project room to try out larger work, the communal shower room, the communal kitchen, outdoor terraces and a bicycle.
Both the studio and the bedsit are situated inside Blast Theory's working studio, where there are also two studios used by local artists and designers. It is a busy building and the communal spaces are used by all seven days a week.
Who are we looking for?
Both pvi and Blast Theory are invested in supporting and nurturing creatively fearless makers who have an established background in their respective fields and are working in the following areas of practice:
The audience experience: participatory performance and immersive theatre
Creative geekery: coding, games design and theory
Genre-busting artforms: interdisciplinary and live art practice
Pervasive gaming: the use of mobile media
Social engagement: creative intervention/space activation/site-specific work
We are keen to support artists who are actively exploring similar fields of research and practice to enable opportunities to skill-share allowing for us all to deepen our engagement with the kind of work that keeps the fire in our bellies alight. In a broader context, this opportunity allows Blast Theory's knowledge and experience to be imparted to Australian practitioners who can strengthen the sector as a whole through their own artwork.
With pvi we share fundamental interests in high quality, ambitious and risk taking projects relevant to the world we live in now. Working with artists' from Australia and with pvi, generously supported by the Australia Council is a great ongoing opportunity for Blast Theory. We have been challenged and delighted and more besides by the previous two residents, and we are looking forward to working with someone else to help them develop their work in the coming year.
Process
The residency artists will be selected via an application process following an open call. This process will be facilitated by both organisations and the successful artist will be selected by representatives of pvi collective, Blast Theory and the Australia Council.
Write your expression of interest
In your expression of interest, we'd like to know a bit about you and your practice and why you'd like to undertake this residency at this specific time.
Please address the following as succinctly as you can:
Outline your practice: who are you, what do you do, how long have you been doing it, why do you do it? [please refer to the "who are we looking for?" section and ensure you fit this criteria.]
Why is this residency of interest to you? what do you think you can gain from it in terms of your practice and/or career?
What is the project or area of research you will work on whilst in residence?
How will you share your experience and/or findings with the broader sector in Australia
is there anything else you would like us to know?
Please include links to examples of your previous work if you have them.
Complete applicant details section of the online form and attach your eoi and a recent cv or bio as a pdf when prompted. You can also attach a letter of support, if you would like.
Blast Theory and pvi welcome applications from people who identify themselves as having a disability. Please let us know if you are requesting any reasonable adjustments to enable you to undertake the residency and we'll do what we can to meet your needs. We particularly encourage applications that reflect the diversity of the communities we serve.
If you have technical difficulties, please contact finn at: finn@pvicollective.com
If you have questions about the eoi please contact kate at: kate@pvicollective.com
This project has been assisted by the Australian Government through the Australia Council for the Arts, its arts funding and advisory body.